Practice Facilities
We think most golfers want to practice at least some part of their game from time to time, some more than others!
We therefore have an extensive range of practice:
A 12 acre 300 yard long private driving range.
A bespoke brand new short game area (with practice bunkers) within yards of the 1st tee and clubhouse.
2 large putting greens which closely mirror our course greens.
2 net bays adjacent to the clubhouse for that quick pre-round warm up.
Our plans are to continue to develop our facilities and in due course we plan to introduce indoor teaching and covered practice facilities.
Driving Range
We have our own private 12 acre driving range located just a few minutes from the first tee. The range itself is big enough to allow a full range of shots for even the longest hitters with a run out exceeding 300 yards.
The teeing area is large enough to accommodate a teaching clinic of 12 golfers comfortably at any one time and up to 20 golfers at all other times. There are grass tees and a large artificial teeing area typically in use during the winter months.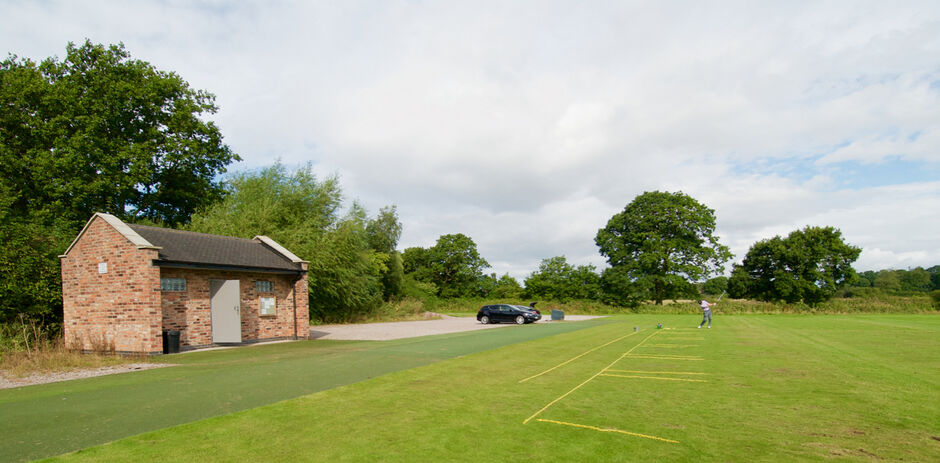 The range itself is well drained and so is open throughout the year.
Range balls are dispensed from the secure building on site where there are also basic toilet and washing facilities. Balls are collected by the club's staff each day meaning that members can devote their time to practice rather than collecting balls.
There are distance targets and two artificial greens at pitching distance as below.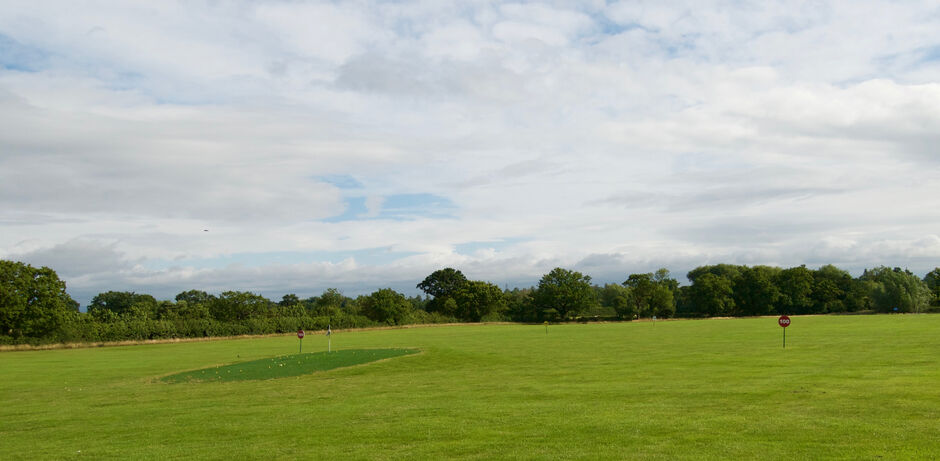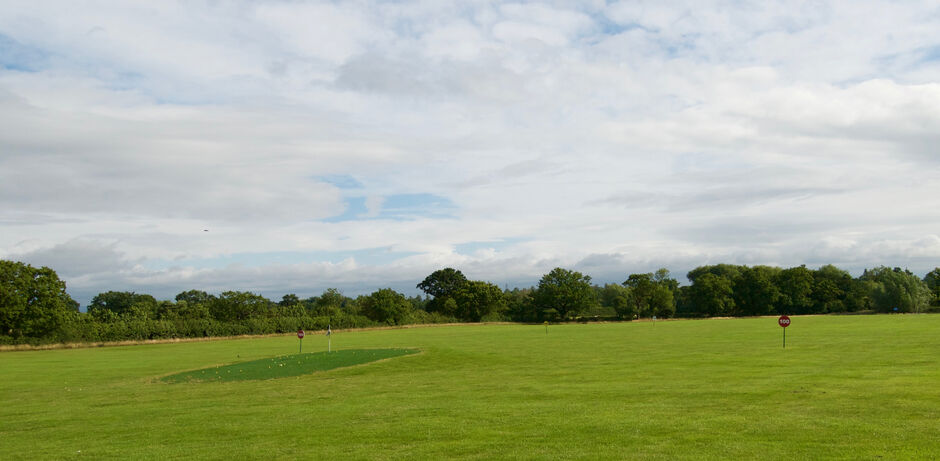 Short Game Practice Area
In an average round more than half the shots we all play are from less than 50 yards and yet few clubs have the facilities to allow you to practice these shots in conditions like those you will find out on the course. Our new short game area will help you hone your chipping and pitching skills and we are very proud of it.
As can be seen, it is an extensive area and has been specially designed to allow a range of short shots to be practised. Around the green you will find all the lies – good and not so good – that you might encounter on the course.
This will enable you to practise that tricky little chip and run from a downhill lie to a sloping green or the nasty shot from a grassy hollow on to a downslope.
Around the green are a series of artificial mats, some of which can be moved, so that the area can be used throughout the year.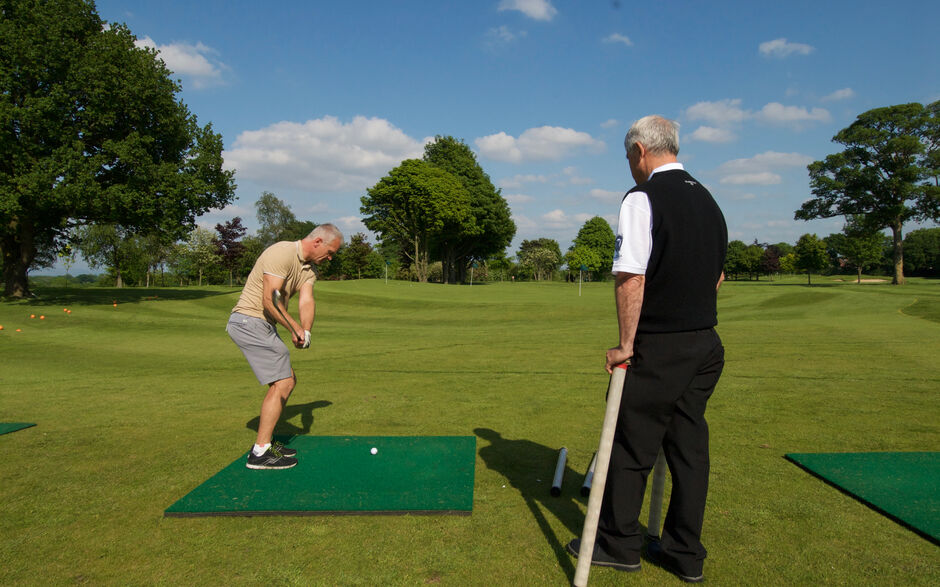 ​