MEN AT RINGWAY
We are always ready to welcome new members to the Men's section whether you are coming from another Club or are new to golf .
Competitions
For the competitive golfer there is plenty on offer at Ringway. There are weekly competitions on Saturday all through the year. There are a variety of formats to take part in including Medals, Stablefords, Pairs and Team events.
We also offer Friday competitions through the main golfing season. These are a mix of Medals and 9 and 18 hole stablefords and all of which are handicap qualifiers.
Also running through the season are Singles, Pairs, Mixed and Scratch knockouts culminating in finals day in September.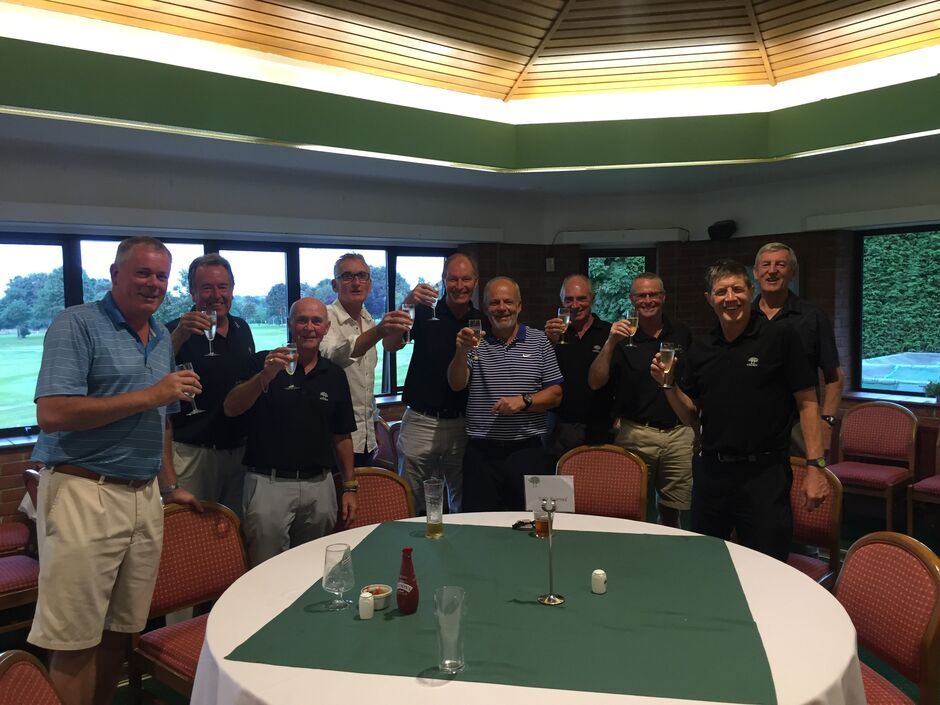 Teams- we also have a wide range of team events that you can take part in. These include the Scratch team, the Captains' matches and the various Manchester and District Alliance teams.
Social Golf
If competitive golf isn't your main focus then there is the weekly Wednesday Roll Up and also the Quick 6 Box League where you get to play match play golf but you never get knocked out!
Member Profile
Our membership goes from Juniors who we encourage to play in competitions when they have gained a certain level of competency through to members in their 90s. We also have a healthy breakdown of members by Handicap ranging from -2 to 35.
New members joining Ringway Golf Club will be assigned a Mentor who will provide specific guidance and support in order that each individual can make the best use of their membership at the Club. Find out more about our Mentoring Partnership .
To enquire see the How to Join us section of this site or contact the club in the first instance on 0161-980 2630 or e-mail Tracy at manager@ringwaygolfclub.co.uk