JUNIORS AT RINGWAY
Whether your child is an absolute beginner or an experienced young golfer, Ringway provides a safe, fun and welcoming environment where young talent can blossom and friendships are made for life. Our Juniors are integral members of the club and are well supported by a team of volunteers and our PGA Professional, James Salt, who started his golfing life as 10 year-old junior member at Ringway.
The Ringway Academy is the perfect place for beginners to start. Its structured group coaching sessions are run by our PGA Professionals and permit beginners to learn and develop golfing skills in a fun environment. This encourages them to graduate quickly through to full Junior membership where help to gain a golf handicap will be given. Coaching always takes place at our great practice facilities which include our Ash Lane practice range, the short game practice area by the Club House and the Par 3 Academy course. These coaching sessions are usually at weekends and parents are welcome to stay and watch or enjoy refreshments in the club house whilst coaching takes place.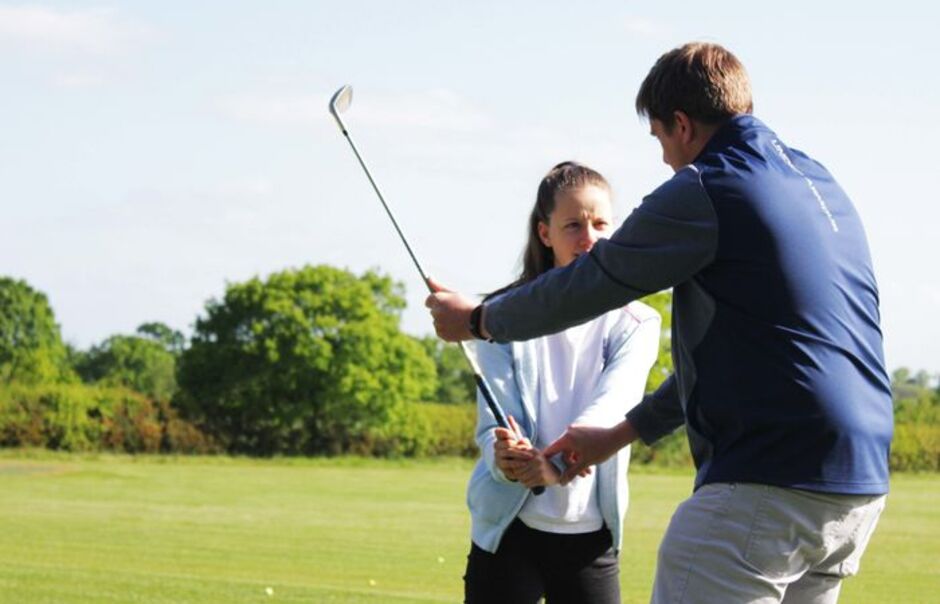 To see more of the Juniors in action click here
The Ringway Junior membership package contains plenty to interest and challenge the more experienced young golfer: -
Weekly competitions are run all year round on Sunday mornings (10.30 – 11.30) with no competition fees payable
A wide range of types of competition are played from a variety of tees – Medals, Stablefords, Best of Series, Knockouts, 4-Day Junior Club Championship, Fun Comps and Family & Friends Invitation Events
Rules & Etiquette sessions are held on many Sundays before the competition (to make sure everyone knows the basics)
Team events are very popular and we play in several inter-club leagues and knock-outs - the Mid-Cheshire Junior League, Derbyshire & Cheshire Knockout, Manchester & District Williams BMW Knockout
Entry into Men's, Ladies' & Mixed competitions plus Knockouts is possible – fee payable and subject to certain handicap restrictions
Group coaching sessions are arranged (fee payable) and suitable candidates will be put forward for selection to Cheshire's coaching schemes
On-line tee booking for social golf
Use of all of the club's facilities (club house, locker rooms & practice ground - including half-price range balls for Juniors)
End of season Prize Presentation & Dinner attended by the Club Captains & President.
A safe and secure environment (view our Safeguarding Policy )
To find out more about Junior membership fees please click here .
To download an Application Form, please click here.
Alternatively, if you'd like to know more, just complete an enquiry form and we'll be in touch to arrange an informal chat. We look forward to hearing from you!