Girls Golf Rocks – how to join the fun at Ringway!

Girls Golf Rocks – how to join the fun at Ringway!
Ringway Golf Club are, once again, proud to have been selected to be part of the Girls Golf Rocks initiative run by England Golf and the Golf Foundation which aims to encourage girls to learn and play golf in a fun and friendly way.
Do you know any girls aged 7 - 14 who want to team up with other girls their age and have fun learning a new sport? We are offering six weeks of girls-only coaching sessions with the emphasis on fun and making new friends along the way. Each session is one hour long and, on the final week, the girls will get to go out on the golf course. Participants will receive a Girls Golf Rocks "player pack" including a branded polo shirt, water bottle, drawstring bag and a certificate at the end of the course.
At the coaching sessions the girls will be supported by our friendly team of Girls Golf Rocks ambassadors (Amy, Milly and Siobhan) who will be assisting our PGA Professional James to deliver the coaching.
Places still available for the second coaching block in September: -
Coaching Block Details: Monday 6th September to Monday 11th October, 4.15 pm - 5.15 pm (6 weeks)
Book online at www.girlsgolfrocks.org and not with the club. The coaching block is priced at £35 and paid for at the time of booking. Places are limited and available on a first come, first served basis.
To learn more about Girls Golf Rocks, see the video and FAQs below:
If you have any other questions that aren't covered in the information above, please don't hesitate to contact me on: - 07775 536154
Isobel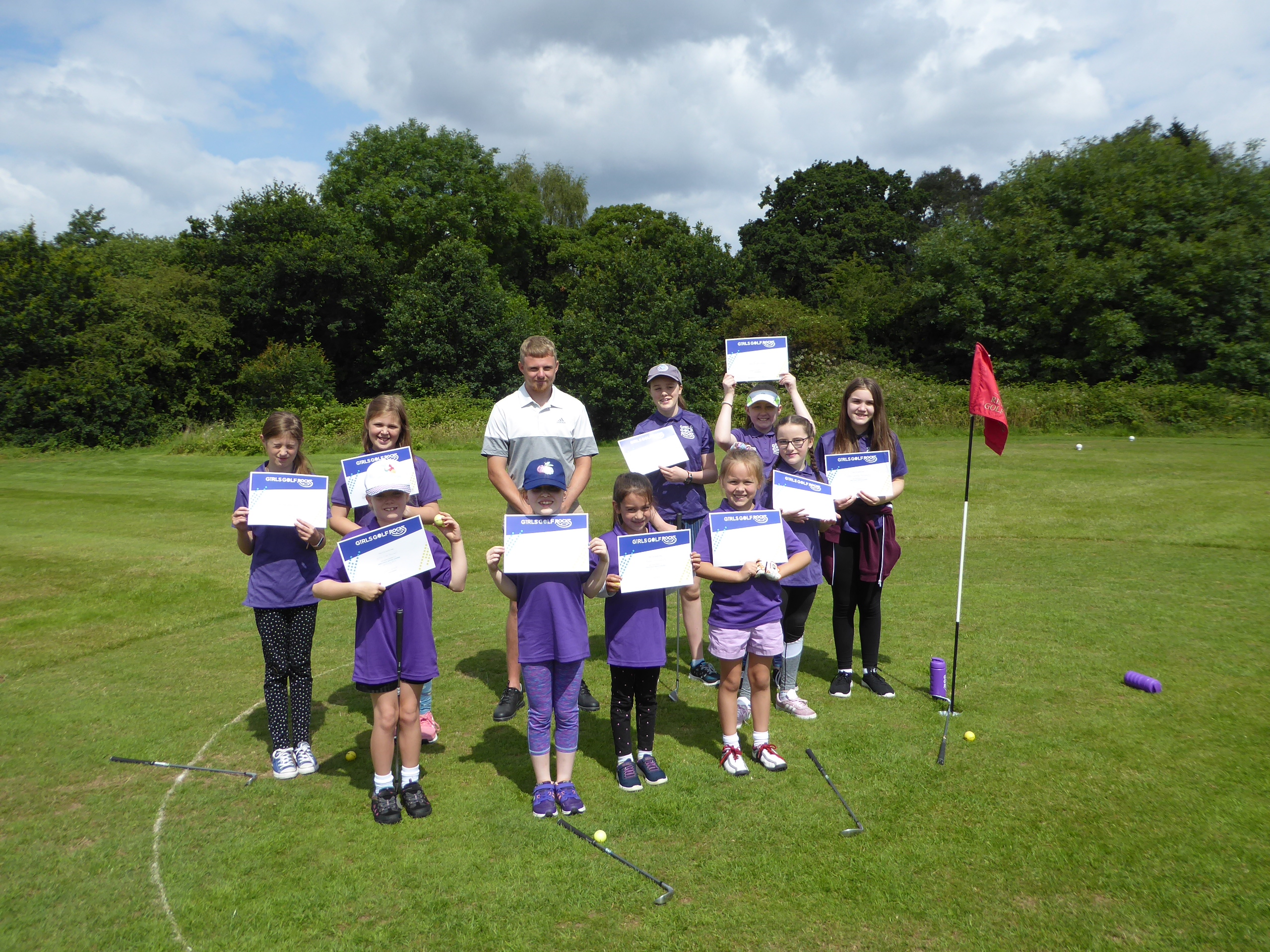 GGR Graduates 2019