Ringway Juniors Win Again!
The Ringway Junior golfing season came to a great conclusion on Sunday at the Joanne Morley Junior Golf Challenge at Sale GC.
Our team of 5 players swept the board winning the team prize, the girl's prize and the top individual prize of the Joanne Morley Salver.
This prestigious competition (for junior golfers under the age of 16) has been hosted at Sale for over 20 years and is always supported on the day by Joanne herself. Many Ringway members will know Joanne and remember her great career as a touring Professional, being a member of a winning Solheim Cup team and a Vice Captain of the Solheim Cup for four years that included a memorable win for Europe over the USA in Ireland.
Playing for the Ringway team this Sunday were: - Siobhan Grayson, Tom Pughe, Cole Self, Lucas Moolla and Ellis Courtnell. Given that the course was playing long and was extremely wet, our players' scores were exceptional - Siobhan won the girl's prize with a great score of 36 points and the team score of 114 (3 best scores) was 5 points clear of the next team. However, the outstanding performance of the day was from 9-year old Ellis Courtnell achieving 43 points off his handicap of 17 and winning the top prize of the Joanne Morley Salver! An amazing achievement we're sure you will all agree!
So, there you have it, a super end to a superb season for Ringway Juniors.
Isobel & Jane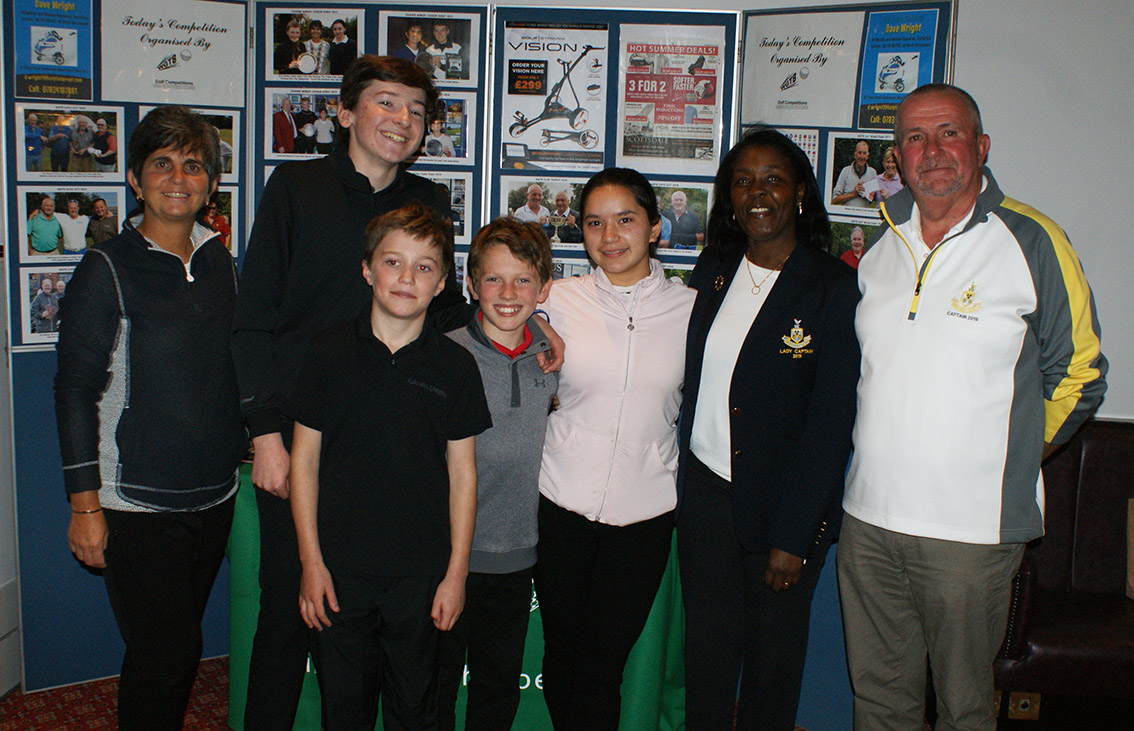 Winning Team with Joanne & the Sale Captains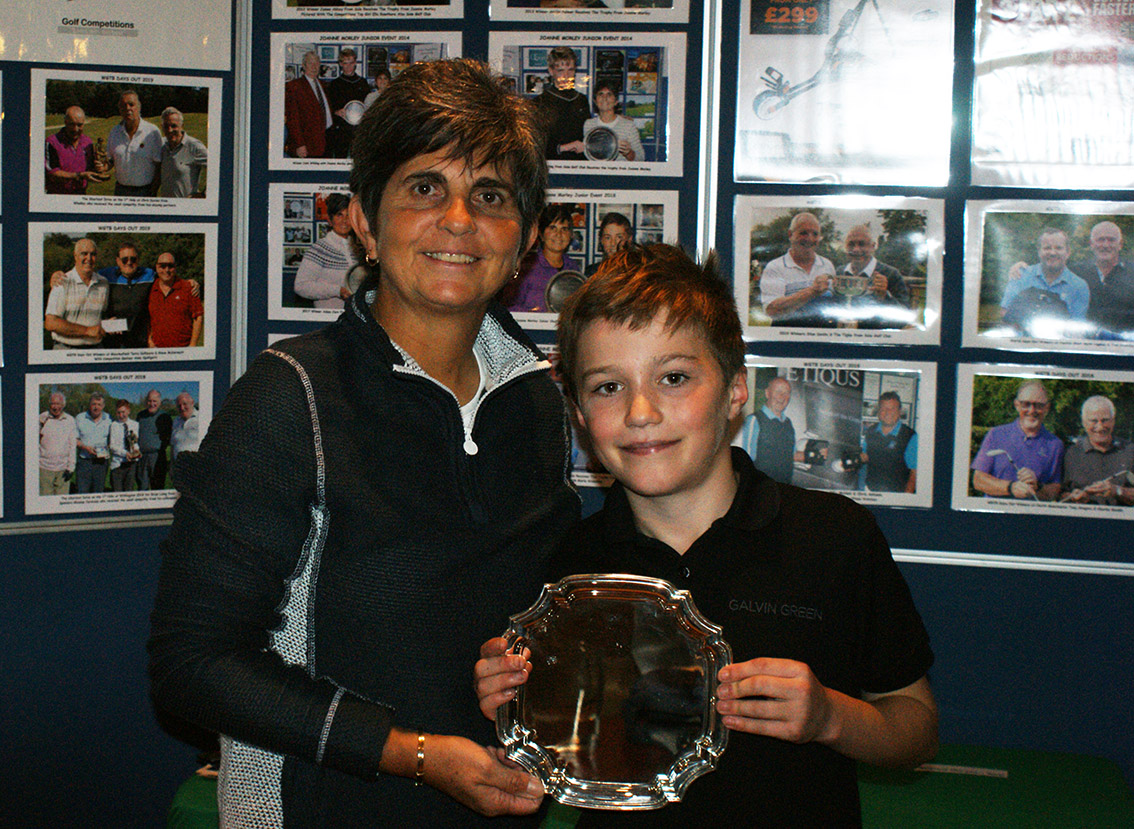 Overall winner Ellis with Joanne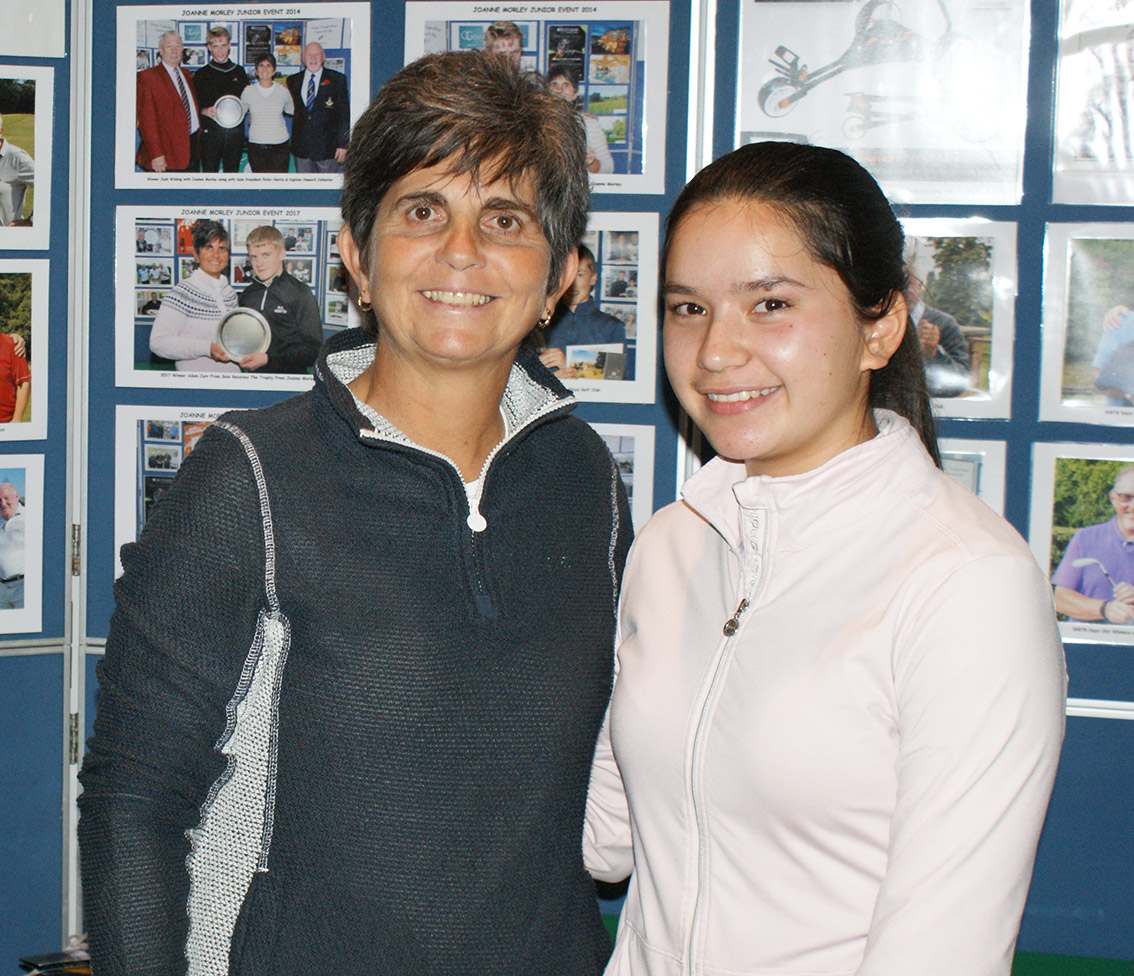 Siobhan with Joanne