They did it!
Congratulations to our Junior Team who won the prestigious Williams BMW KO competition at Lowes Park GC on Sunday.
What a day! Despite giving over 60 shots across 5 matches, our team of Milly, Cole, Oliver, Will and Ben did the club proud and came through to beat Rossendale Juniors by 3 matches to 2.
Many thanks to the Captain and Fiona, President-Elect Peter and Norma, Gabriel and the Chairman who all came along to support the team along with the players' families. A special mention must go to Team Manager Harry Brioche Snr for all his efforts with the team this year and also to team stalwart Amy Sarjantson whose knee injury has kept her out of the team recently but who still came along on crutches to lend her support.
It's been a great season for the Ringway Junior Team and we'd like to thank all the Junior members who have played for the team throughout the season, we're very proud of you.
Isobel & Jane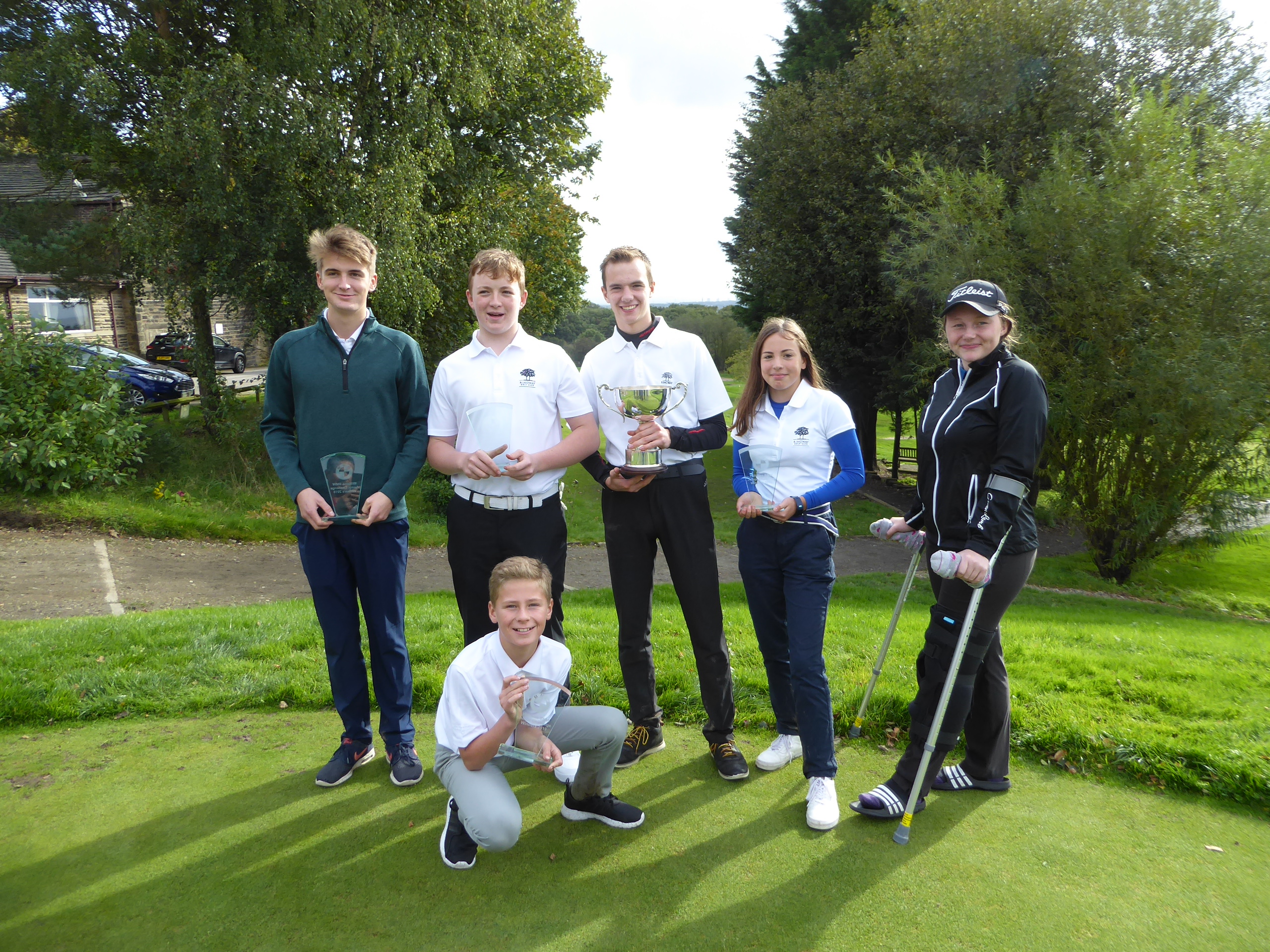 Back L-R: Ben, Oliver, Will, Milly & Amy. Front: Cole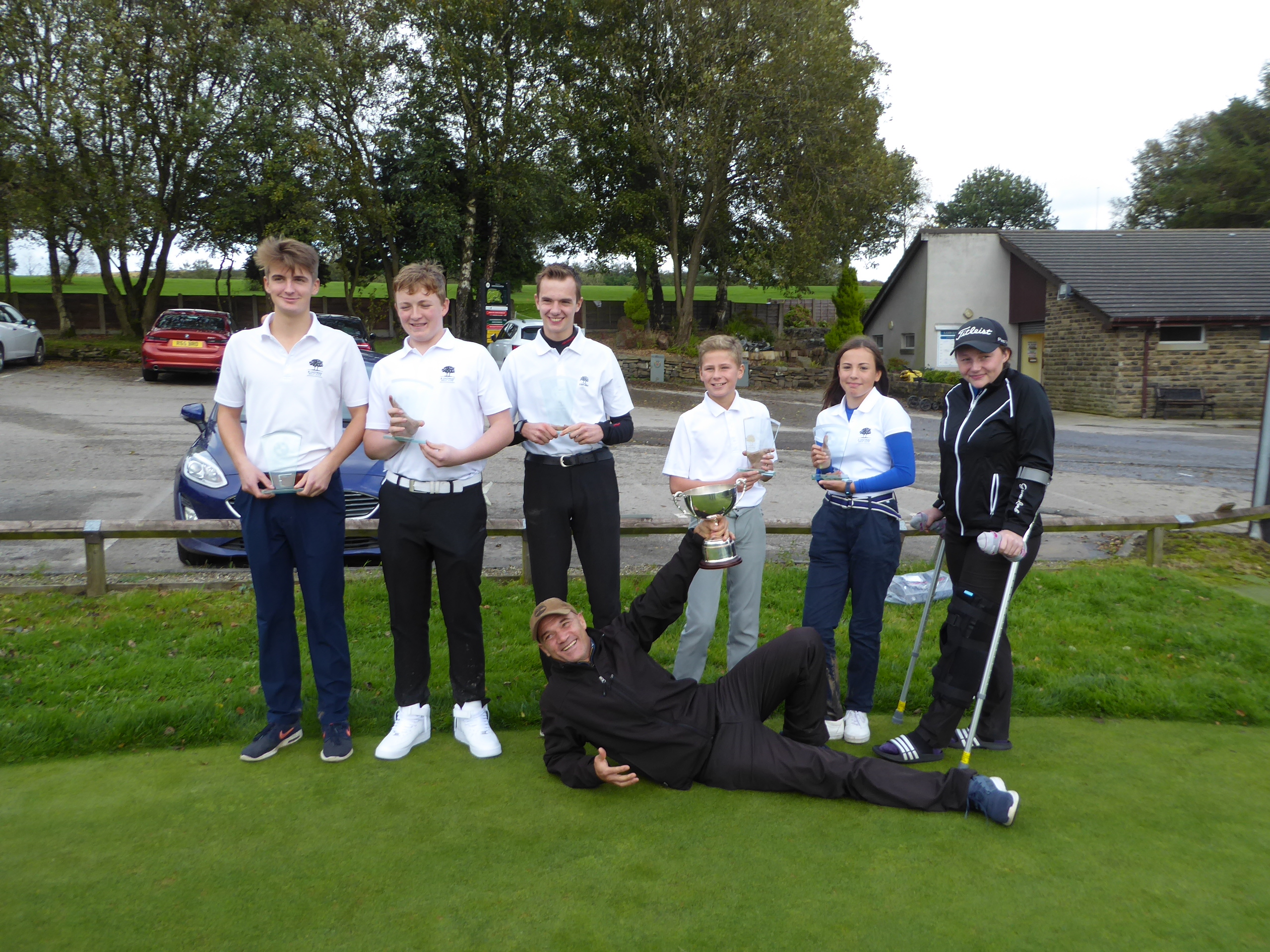 The Winning Team with Amy & Team Manager Harry Snr with the trophy!