Fish & Chip Friday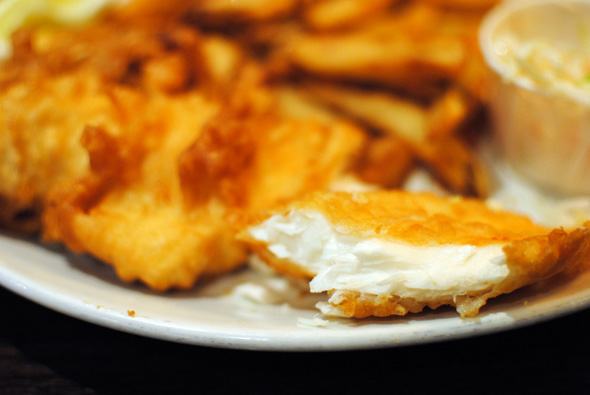 It's a Catch!!
This Friday at Ringway Golf Club we will be having our regular 'Fish and Chips' evening supper and you don't want to miss out!
Between the hours 5pm and 8pm this Friday you can get freshly sourced cod in a light lemon batter served with hand cut triple cooked chips, homemade mushy peas, homemade tartare sauce and a wedge of lemon for just £7.95 per person. All served in the delightful atmosphere of our Clubhouse.
If you are intending to come this Friday please make sure you advise the kitchen by booking your place through either emailing Rachael on events@ringwaygolfclub.co.uk, or by ringing 0161 980 2630. There will be limited availability for those who just turn up on the night but to be sure of your fish please let us know by return to avoid disappointment.
House and Social Committee