Women on Par Event
ENGLAND GOLF - WOMEN ON PAR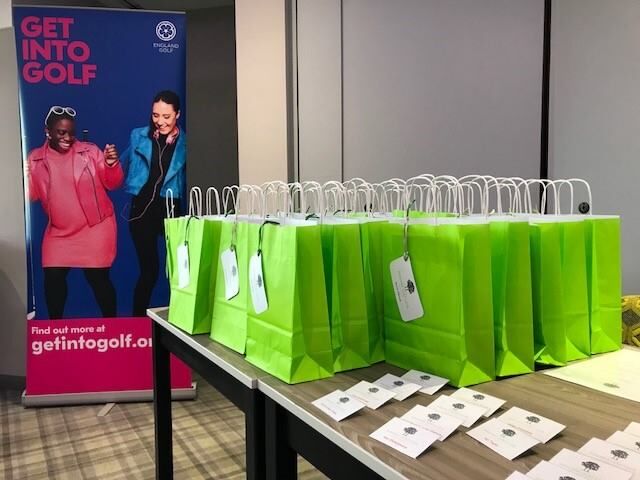 On Sunday, 19 August Ringway Golf Club welcomed 36 ladies, new to golf, from a variety of Cheshire clubs for a fun and social way to grow their confidence on the golf course with other women beginners. A team of lady members, many of whom were graduates of Ringway's Get into Golf coaching courses, walked round our short "Orange" course offering advice and encouragement to help them complete their special "golf challenge" scorecards. These challenges included Iron Play, Short Game, Putting and Etiquette.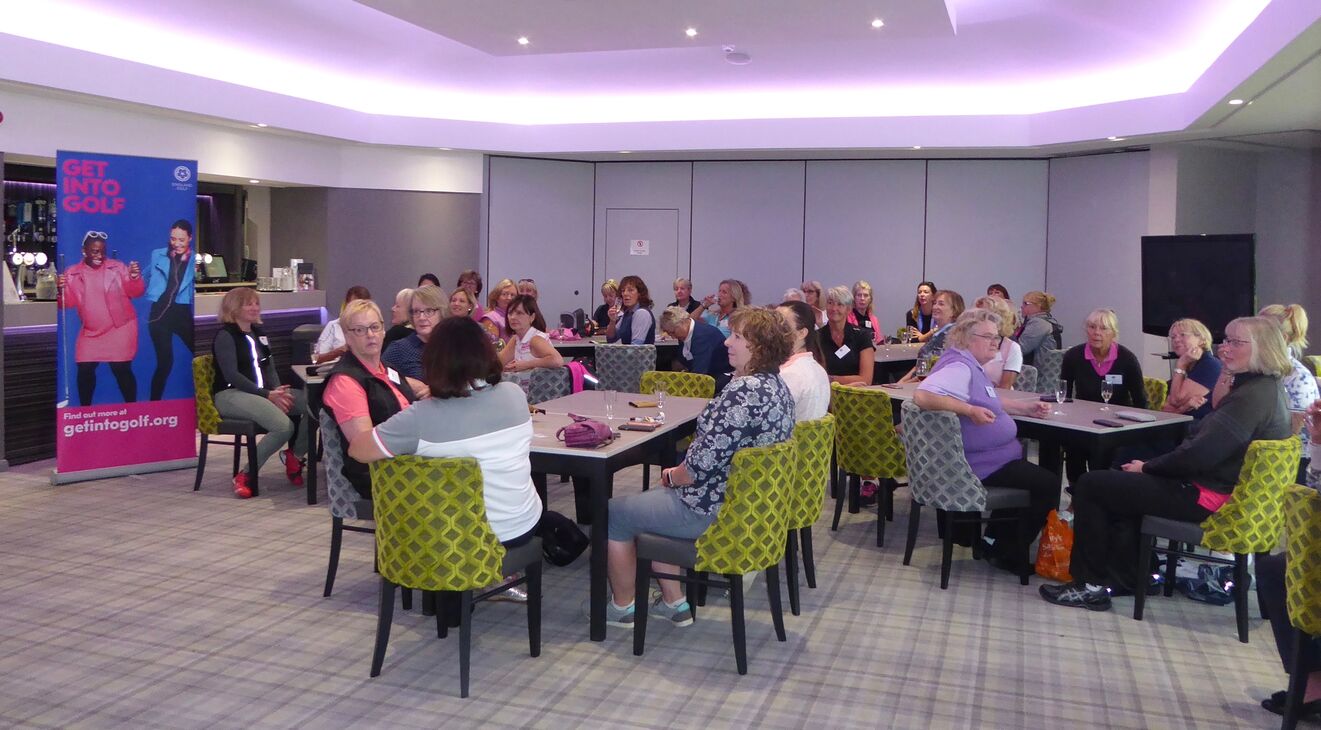 After registration and Welcome by our President, Judith Wainwright, Sean Hammill and Alison Lyons from England Golf sorted out all the teams with their lady volunteers ready to walk out to their respective holes for a shot gun start.
Then with one loud blast of the "hooter" the golf began from some specially designed tee marker -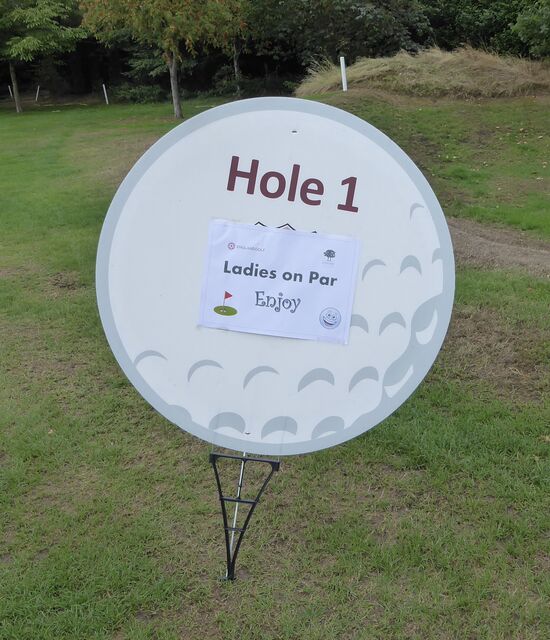 Most teams managed to play at least 6 holes before the second sounding of the "hooter" calling everyone back to the Club House for, what some considered, was the highlight of the afternoon – a glass of Prosecco.
Linda, our Lady Captain, very kindly presented the prizes to the Winners and Runner Ups for Level 1 (Beginners) and Level 2 (Intermediate) as well as the Nearest the Pin on 3rd hole.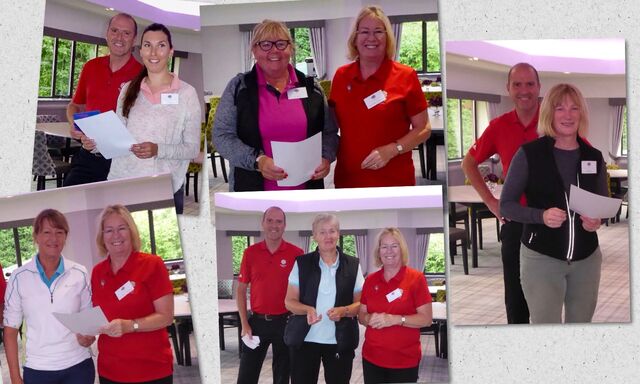 Clockwise – Level 1 Winner – Aude (Didsbury), Level 1 Runner Up – Jan (Ringway), Level 2 Winner – Sue (Ringway), Level 2 Runner Up – Jo (Ringway) and Nearest the Pin - Sue (Ringway)
Finally, to round off the afternoon everyone went home with a special "Goody Bag" containing some special Ringway goodies together with details of our Get Into Golf scheme, Associate (Trial) membership and our Social Calendar.
Special thanks to our lady member volunteers – Anna, Pat, Ann, Geraldine, Helen, Jill, Judith and Sarah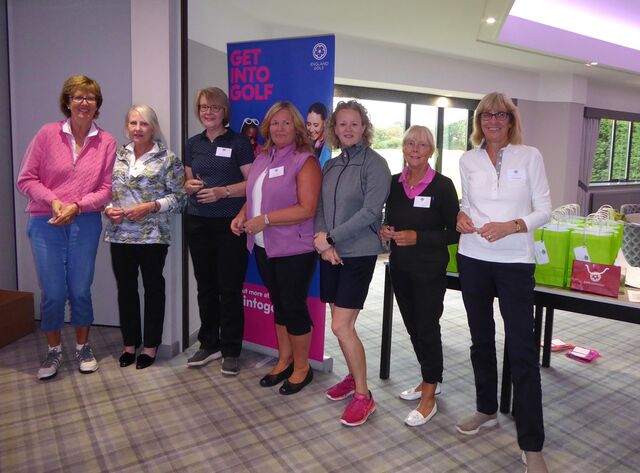 Finally, events don't just happen on their own, so may I say a "big thank you" to all those involved
(in no specific order) –
Club Office – Tracy and Katie
Club Professional – James setting up the golf course and coaching our successful Get into Golf ladies
Judith, our President and Linda, our Lady Captain
Our lady volunteers – Anna, Pat, Ann, Geraldine, Helen, Jill, Judith and Sarah
Our bar staff
England Golf Sean Hammill and Alison Lyons
And the 36 ladies who played that afternoon